Our Fire Protection Services
Get Fire Extinguishers, Hydrostatic Cylinder Inspections & More in Seattle, Tacoma & Surrounding Areas
Office buildings, retail stores, schools, hospitals, and other commercial buildings in the Greater Puget Sound region rely on Fire King of Seattle to provide superior fire protection products and services.
At Fire King of Seattle, we focus on maximizing life safety and code compliance in everything we do. We handle your fire protection needs, from fire extinguishers to routine testing and inspections.
To schedule fire protection services with Fire King of Seattle, please contact us today. We serve the Greater Puget Sound region, including Seattle, Tacoma, Milton, and surrounding areas.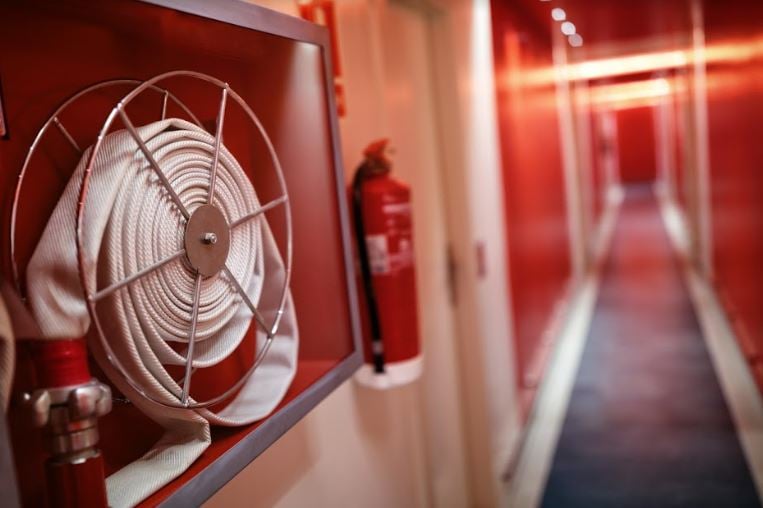 We also offer additional fire protection services at our parent company, Performance Systems Integration:
Fire Extinguishers in Seattle
A fire extinguisher in the hands of a capable employee is often the key to controlling a small blaze before it grows out of control. Increase the chances of a positive outcome following a fire by equipping your building with the proper type, size, and number of fire extinguishers.
We offer the following services:
For fire extinguisher services in the Seattle and Tacoma areas, contact Fire King today!
Fire Sprinklers
Whether you operate a large warehouse or small retail space, fire sprinklers are an invaluable component of your fire protection system. This addition to your building could drastically reduce property damage and limit the loss of life if a fire breaks out.
We offer the following services:
Fire Alarms
While this component of your fire protection system does not actively battle the flames, it sends out a warning to everyone in the building so they know to evacuate long before they see fire or smell smoke.
Choose us to perform any of these services:
Hydrostatic & UE Testing in Seattle
The fire extinguishers and other compressed gas cylinders in your building require routine testing to remain safe and code compliant.
Visit our Seattle location for the following cylinder services:
For hydrostatic and UE testing in Seattle, Milton, and the surrounding areas, contact us today!
Contact Fire King of Seattle for Fire Protection Services in the Seattle Area
With over 35 years of experience, the fire protection team at Fire King of Seattle is highly qualified to provide you with exceptional fire protection services. We take pride in outfitting our clients' buildings with the safest, most reliable fire protection equipment on the market.
Our services provide you with the peace of mind you need to run your business without worrying about what will happen if an unexpected fire breaks out.
For more information about our fire protection services, or to schedule an appointment in Seattle, Milton, Tacoma, or the surrounding region, please contact us today by calling (206) 763-4177!
Affiliates & Certifications